The best thing about Barbie is dressing her up in different outfits. There's tons of Barbie Fashion Packs out there and I've bought several. There are also outside manufacturers that make doll clothes for Barbie, as well. I'll highlight both in this post.
Click here for the unboxing review and Barbie Fashion Show.
I bought most of these packs online through Amazon.com (photos from Amazon.com and Mattel.com).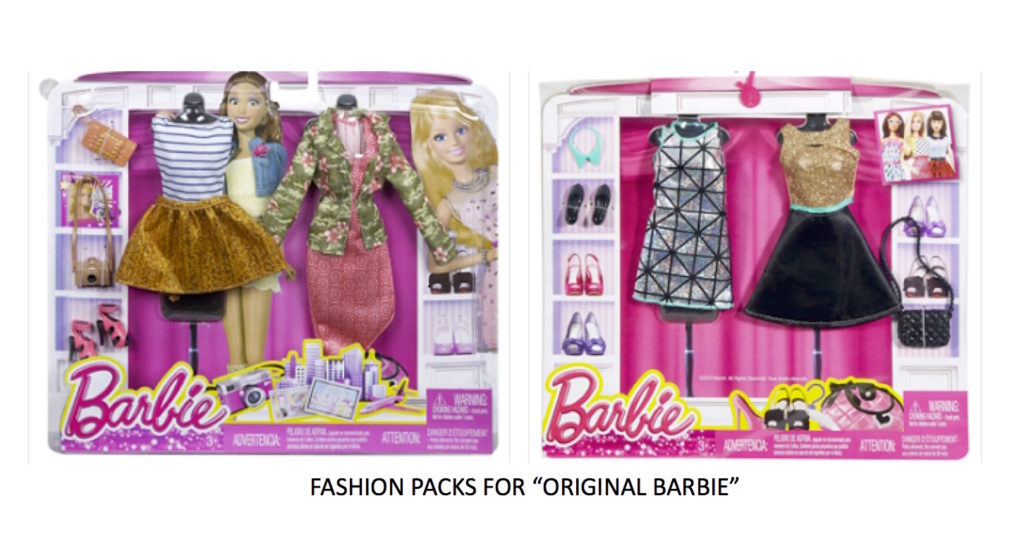 Click here for the Barbie Fashion Show.