These new fashion dolls, based on the animated series, just became available. They are adorable! Click here for my unboxing video.
The animated series, Kuu Kuu Harajuku, originally aired in Australia in 2015. Co-created by Gwen Stefani, the series now airs on Nick Jr. 
DOLL FACTS
G FASHION DOLL
Based on the character "G" in Kuu Kuu Harajuku animated series.
She is the lead singer of the band HJ5.
Made by Mattel for ages 5+
Released in 2017
Cost $19.99
9.5 inches tall
accessories include charms and hair accessory for child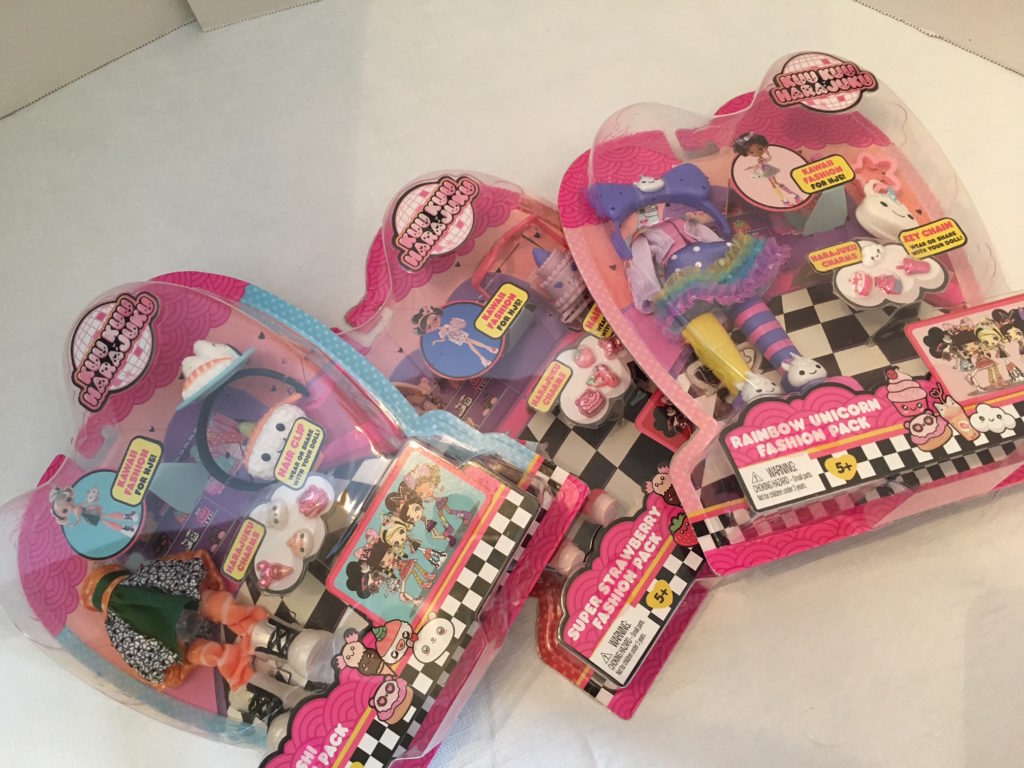 FASHION PACKS
Sushi Fashion Pack, Rainbow Unicorn Fashion Pack, Super Strawberry Fashion Pack
Each set includes outfit, shoes, charms, head band for doll, and accessory for child that doll can hold.
Cost $9.99 each
Everything is super cute!