I love this tall Barbie and the super cute fashion pack I tracked down. Her hair is adorable!
Click her for the unboxing video.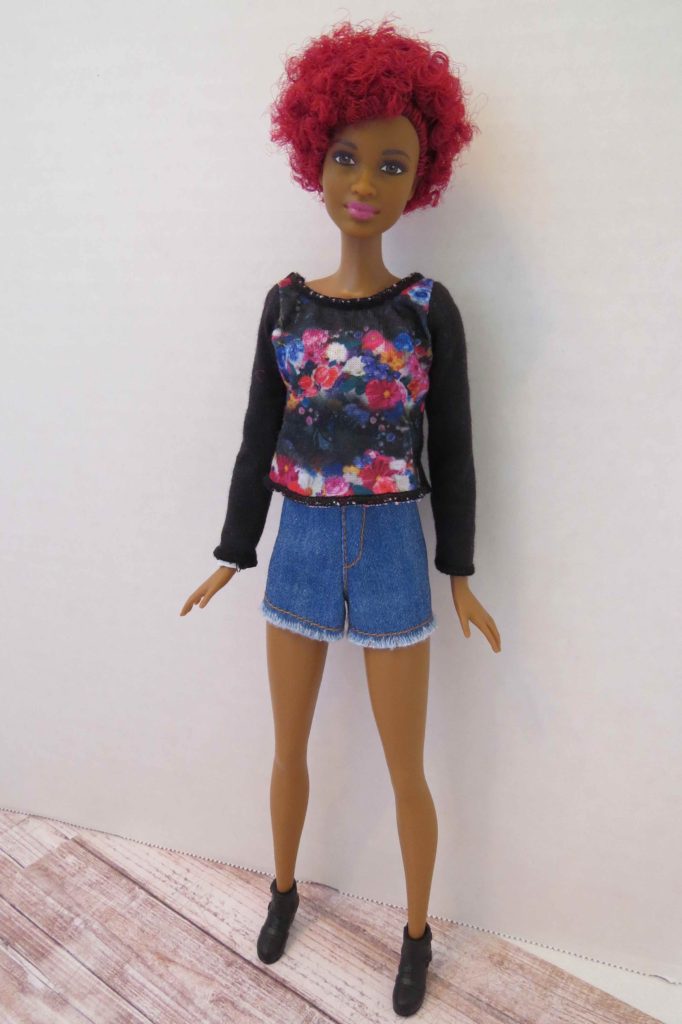 DOLL FACTS
Barbie Fashionista Doll 33 Fab Fringe – Tall
Made by Mattel for ages 3+
Released in 2016
MSRP $9.99
12 inches tall
Tall fashion packs were hard to find, but I finally tracked one down online, but had to pay above MSRP for it. It was worth the price, because it is super cute!