This doll is absolutely adorable! I love her hair, her outfit, and her sweet face.
Check out my unboxing and review video.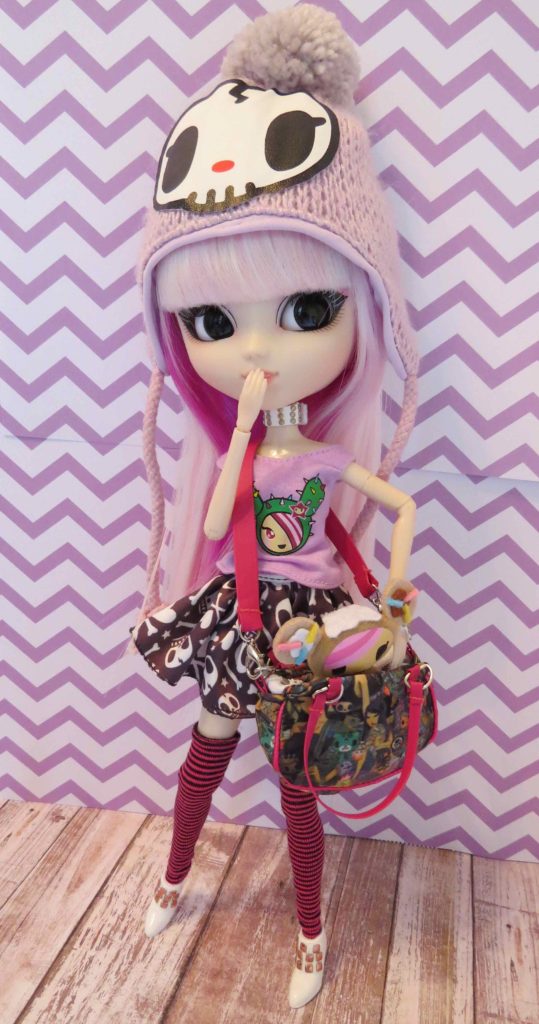 DOLL FACTS
PULLIP TOKIDOKI LUNAROSA
Made by JP Groove for ages 15+
Released in January 2014
MSRP $142.00
12 inches tall
Stock included hat, skirt, shorts, two shirts, thigh-high socks, shoes, tokidoki bag and plushie, tattoo stickers, choker and bracelet, card, doll stand.