I bought this Draculaura doll, because I liked all her adorable hair accessories. However, I ended up modifying the doll.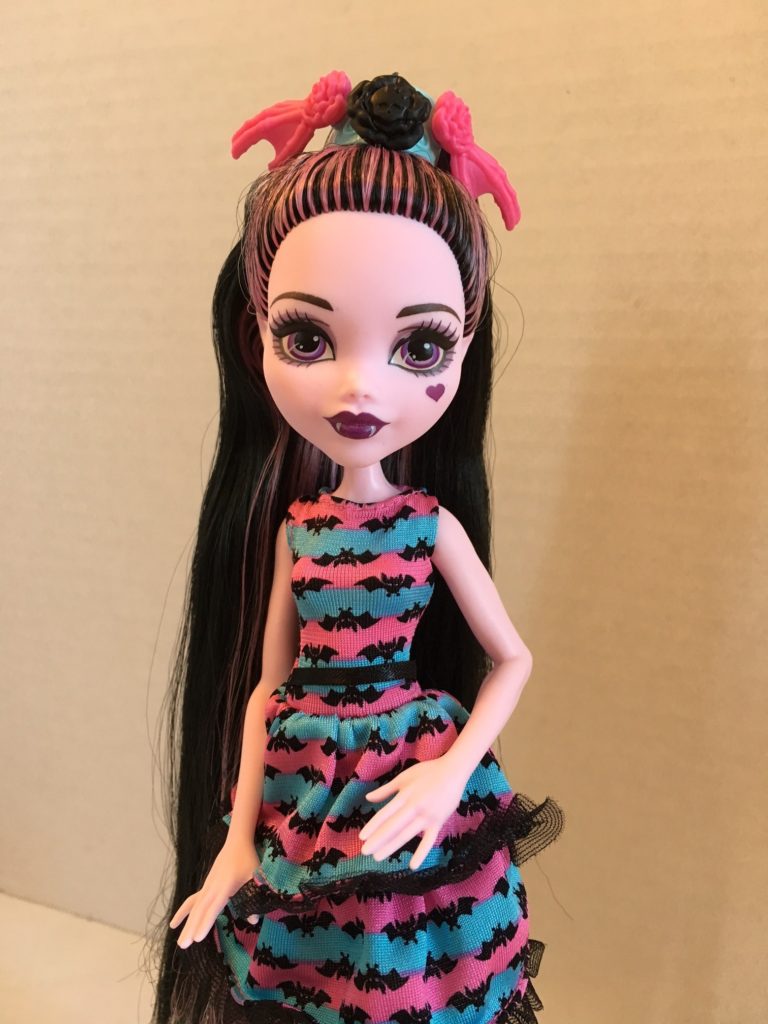 DOLL FACTS
MONSTER HIGH DRACULAURA PARTY HAIR DOLL
Made by Mattel for ages 6+
Released in 2016
MSRP $19.99
10.5 inches tall
Includes 30 hair accessories and a doll stand.