I picked this doll up for a great price at Tuesday Morning. Click here for the unboxing video.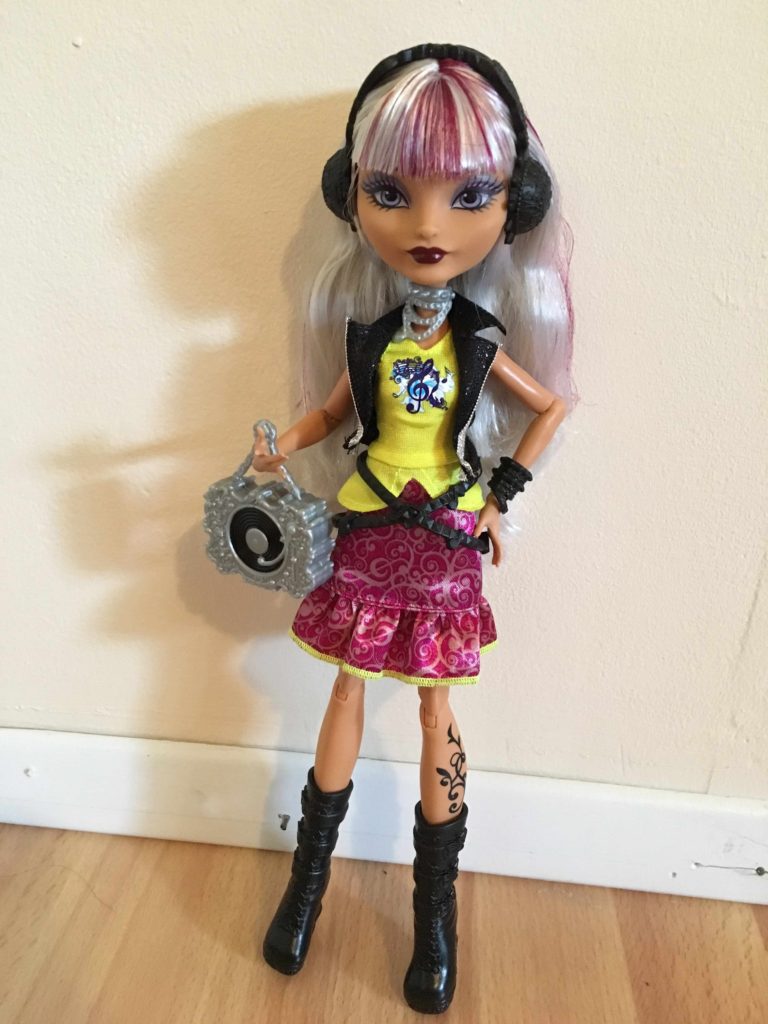 DOLL FACTS
MELODY PIPER
Ever After High Doll
Made by Mattel for Ages 6+
Released in 2015
MSRP $19.99
Daughter of the Pied Piper
10.5 inches tall
accessories include brush, doll stand, mini story book, headphones, turntable hand bag and jewelry.