This doll, part of the Inner Monster line, was the follow-up to the Monster High Create-A-Monster. The concept is to customize your monster with various face masks, wigs, and other accessories. Click here for the unboxing video.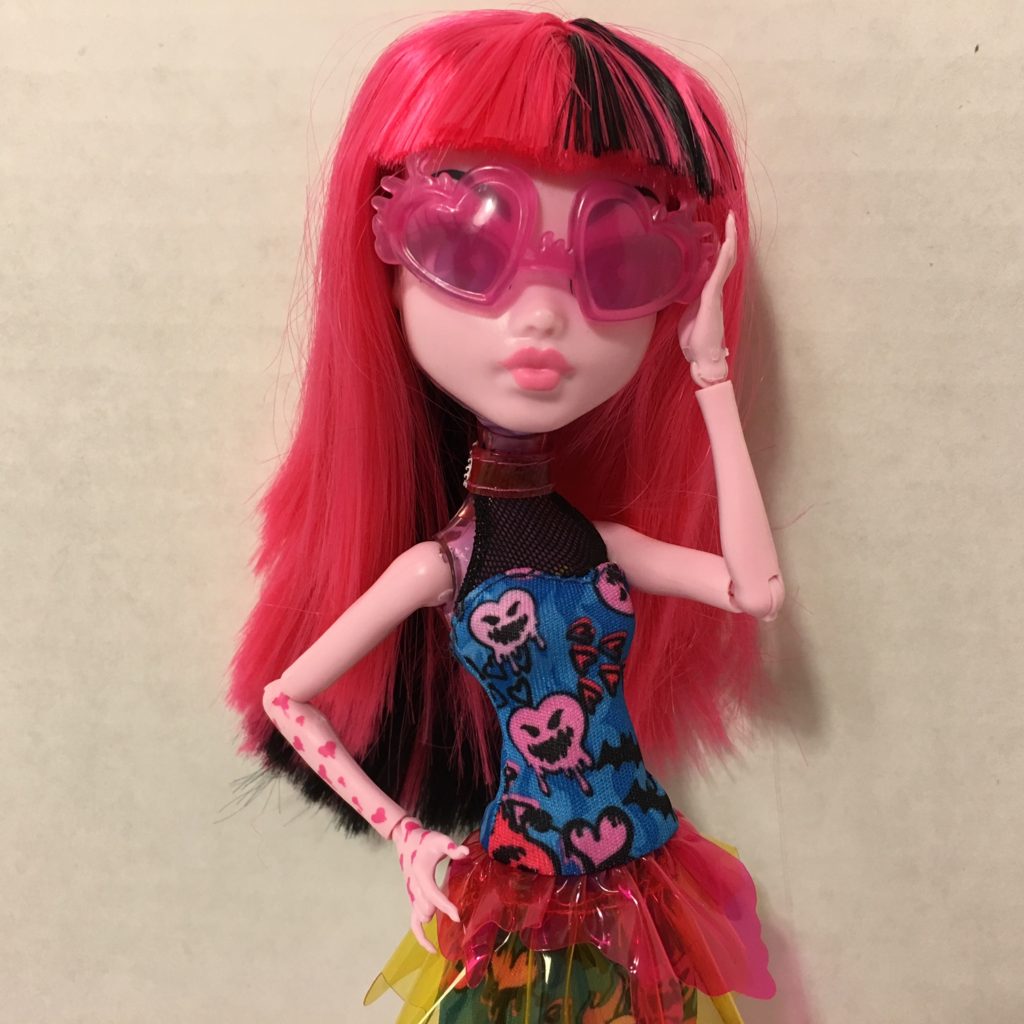 DOLL FACTS
FEARFULLY FEISTY 'N FANGTASTIC LOVE DOLL
Monster High Doll
Made by Mattel for Ages 6+
Released in 2014
MSRP $20.69
about 10.5 inches tall
Doll eyes rotate to change appearance
Accessories include dress, two pairs of shoes, wig, face mask, sunglasses, skull handbag, hairbrush, eight emoticons, wings of flame, spider legs, a doll stand, and a journal.