I bought a Poppy O'Hair second hand from ebay, and gave her a little makeover to match her original look. Click here for the video.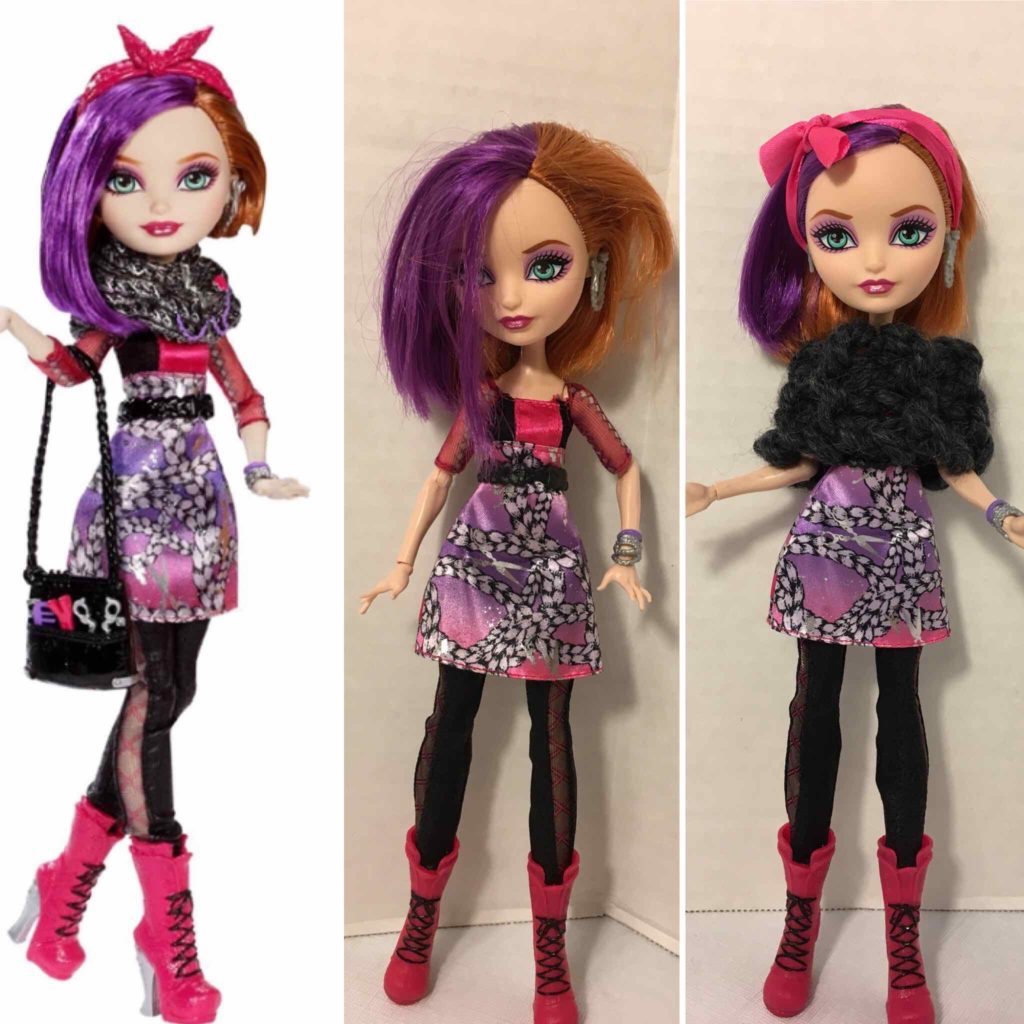 DOLL FACTS
EVER AFTER HIGH ORIGINAL POPPY O'HAIR DOLL
Packaged with twin sister, Holly O'Hair
Made by Mattel for ages 6+
Released in 2014
MSRP: $34.99
Doll is 10.5 inches tall
Original doll came with handbag, headband, infinity scarf piece, doll stand, brush, and bookmark diary.
Purchased used doll from ebay.