I posted a video that includes the unboxing of the Ever After High First Chapter Cerise Hood re-release, as well as all other Cerise Hood dolls from the Ever After High line. Click here for the video.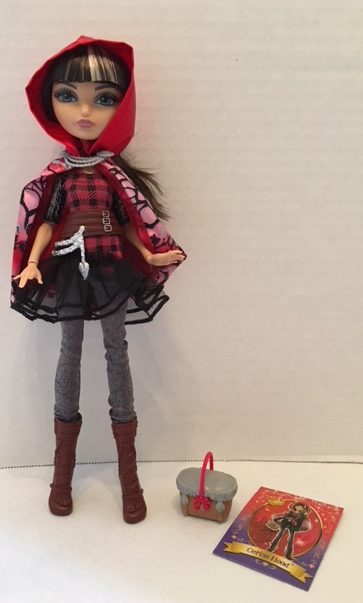 DOLL FACTS
FIRST CHAPTER CERISE HOOD
Ever After High doll
Daughter of Red Riding Hood
Released in 2013, Re-released in 2016
Doll is 11 inches tall
Accessories includes: handbag and story card (original release came with doll stand, brush and story book mark).