I unboxed and reviewed some of the Monster High Dead Tired and Sleepover Fun Dolls! For Ghoulia Yelps and Draculaura, click here. For Frankie Stein, click here.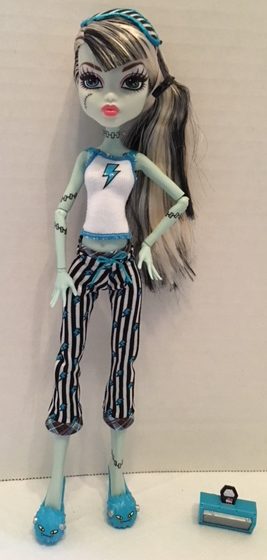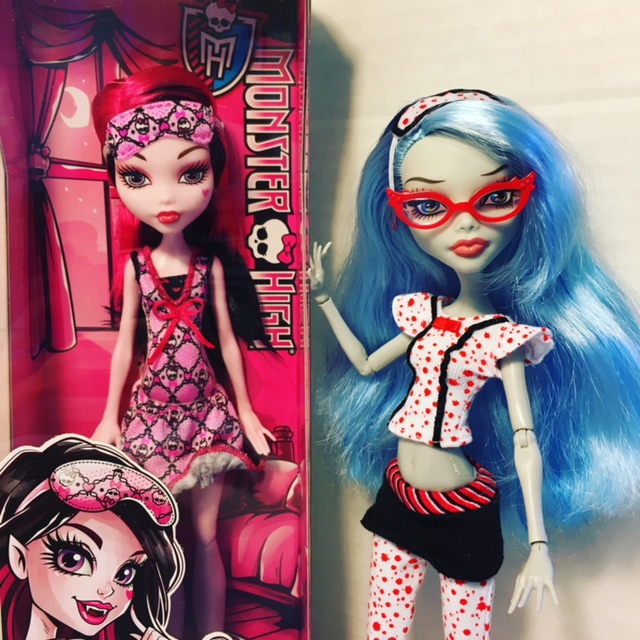 DOLL FACTS
DEAD TIRED FRANKIE STEIN
Monster High Dolls
Daughter of Frankenstein
Made by Mattel for ages 6+
Released in 2011
Doll is 11 inches tall
Accessories include: speaker and brush.
DEAD TIRED GHOULIA YELPS
Monster High Dolls
Daughter of Zombies
Made by Mattel for ages 6+
Released in 2011
Doll is 11 inches tall
SLEEPOVER FUN DRACULAURA
Monster High Dolls
Daughter of Dracula
Made by Mattel for ages 6+
Released in 2015
Doll is 10.5 inches tall
SLEEPOVER FUN FRANKIE STEIN
Monster High Dolls
Daughter of Dracula
Made by Mattel for ages 6+
Released in 2015
Doll is 11 inches tall