I only recently discovered the awesomeness of Ever After High dolls. I quickly became fixated and ordered a bunch through Amazon. I am now obsessed. In less than a month, I have purchased 19 dolls in the line, with my sites set on collecting a few more in the near future. Opening my first few dolls brought me such delight, that it inspired the creation of my web site and Youtube channel. I always like sharing what little things in life make me happy with my friends. Why not share it with anyone in the world who may be interested. I like the idea of sharing what brings me joy, in the hope it may also brighten someone else's day. Yes, it is often silly and frivolous. So what? It still makes me happy.
Click here for my first video : For my unboxing and review video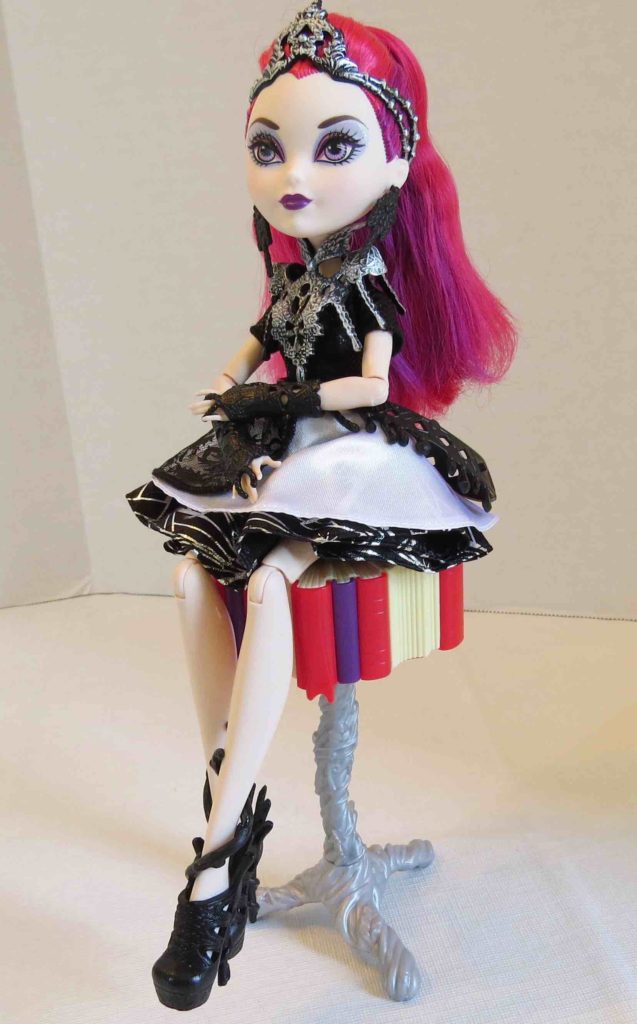 WHAT ARE EVER AFTER HIGH DOLLS?
A fashion doll line released by Mattel in 2013, conceived as a companion line to Monster High Dolls. The dolls range from 9 to 11 inches in height and have articulated joints to make them posable. 
WHAT'S THE STORY?
Ever After High is about the teen-age children of fairytale characters who all attend the same boarding school. For those who want to explore the backstory, there are webisodes available at everafterhigh.com and Youtube, the Netflix series, and several books.  
MY FIRST TOY HAUL
My first Amazon order of Ever After High dolls arrived on March 31 and included: Teenage Evil Queen, Legacy Day Madeline Hatter and Raven Queen, the Briar Beauty & Thronecoming Book Playset, the Madeline Hatter & Hat-Tastic Tea Party Playset, and the Beanstalk Bakery Playset. Yes, I went that overboard immediately. I filmed my reactions to every unboxing and have posted them on my new YouTube Channel. I was able to get a lot of dolls at a reduced price. Unfortunately, some of my favorites are discontinued and hard to find, so those cost a bit more than I should have spent (yet I bought them anyway). It seems like this doll line is getting rebooted or phased out, so I'm glad I discovered it when I did.
I love the characters' fairytale origins, and the dolls costume details and accessories. The face molds are adorable. Their large eyes and the exaggerated size of their heads almost give them an anime-like cuteness.
DRAGON GAMES – TEENAGE EVIL QUEEN DOLL FACTS:
For my unboxing and review video, click here. 
Ever After High Doll made by Mattel
Released in 2015 as part of the Dragon Games line.
Original MSRP $19.99
She is 11 inches (about 28cm) tall.
The character was introduced in the Dragon Games episodes of the Ever After High animated series on Netflix.
Doll comes with outfit depicted in the series that includes plastic overlay details, gauntlet/arm bands, earrings, shoes, headpiece, brush, stand, and mini story book.