I recently spied the Pink Passport Barbie on my way to the cash registers at Toys R Us. I had been down the Barbie aisle, and somehow resisted buying anything. Yet, when I saw this doll, I couldn't resist.
For my unboxing video of the Pink Passport Doll, click here.
For my Pink Passport Fashion Pack unboxing video, click here.
I love the doll's hair and the way her body is sassily posed. I liked her so much I tracked down the Pink Passport Fashion 10 pack on line.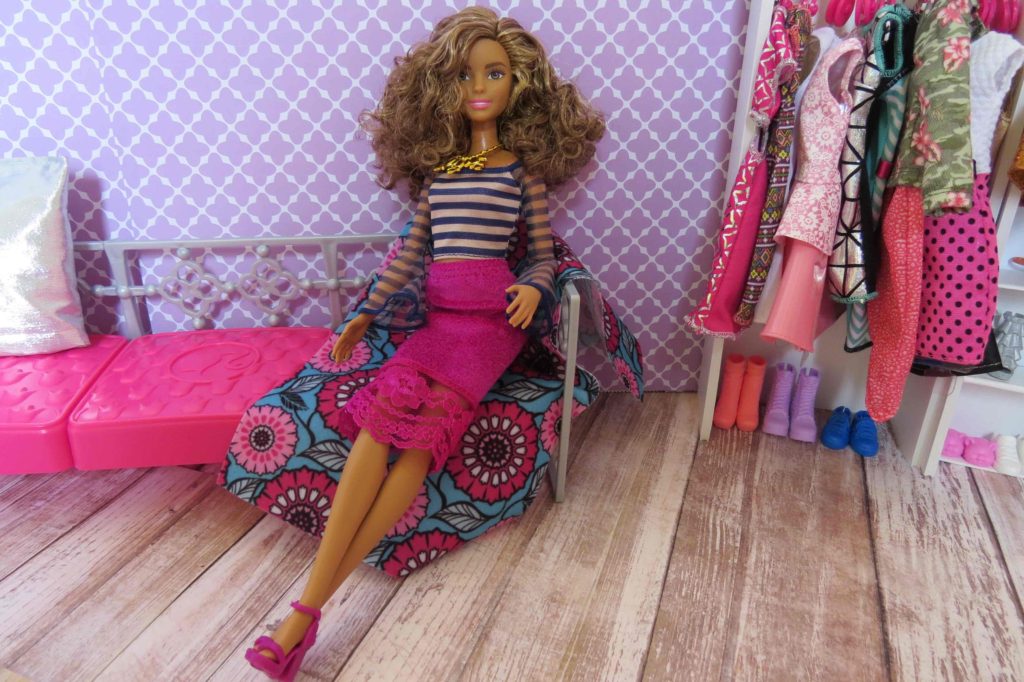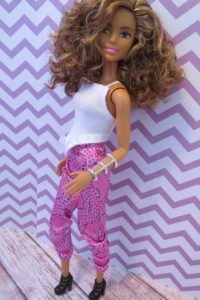 DOLL FACTS
BARBIE PINK PASSPORT GIFT SET:
Made by Mattel for ages 3+
Released in 2016
MSRP $24.99
Doll height: 11.5 inches
Set comes with a barbie doll, five complete outfits (including the one the doll is wearing in the box), as well as shoes and hand bags.
BARBIE PINK PASSPORT FASHION 10-PACK:
Made by Mattel for ages 3+
Released in 2016
MSRP $39.99
Set comes with 10 complete outfits, as well as, shoes, hand bags, and accessories.
I loved the outfits and the doll in this Pink Passport line!
While her hair looked good out of the box, it was loaded with hair product and felt pretty gross. I ended up washing it, and really liked how it turned out – lots of body. I just used human shampoo and conditioner. Don't comb or brush curly hair when it's dry, only when wet.