I picked these dolls up for a reduced price at a Tuesday Morning store. I love their face molds and unique details.
Click here to view the unboxing video. 
While these dolls don't come with stands, brushes, or jewelry, they have cute handbags that open, adorable outfits, and super unique details.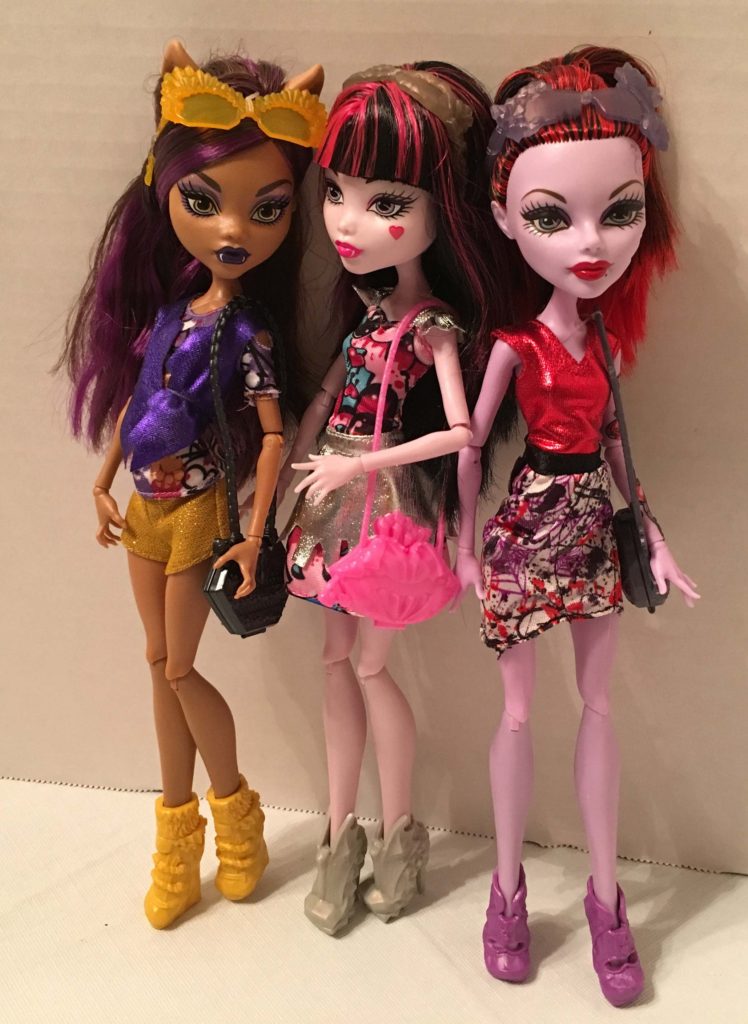 DOLL FACTS
MONSTER HIGH BOO YORK, BOO YORK FRIGHTSEERS
Made by Mattel for ages 6+
Released in 2015
MSRP $14.99 each
Clawdeen Wolf, daughter of a werewolf, 11 inches tall
Draculaura, adopted daughter of Dracula, 10.5 inches tall
Operetta, daughter of the Phantom of the Opera, 10.5 inches tall
*Correction: In my unboxing video I stated Operetta's outfit was one piece. After filming the video, I realized it is two pieces (a skirt and a top).