I chose this beautiful doll inspired by the Mad Hatter from Alice in Wonderland as my first Pullip. From the Alice in Steampunk series, this doll has incredibly beautiful detail.
Click here for the unboxing video.
These fashion dolls were originally created in South Korea in the early 2000s. Pullip (which apparently means leaf in Korean) is the name of the original female doll in the line. The body is made in a 1:6 scale, while the head is 1:3 scale.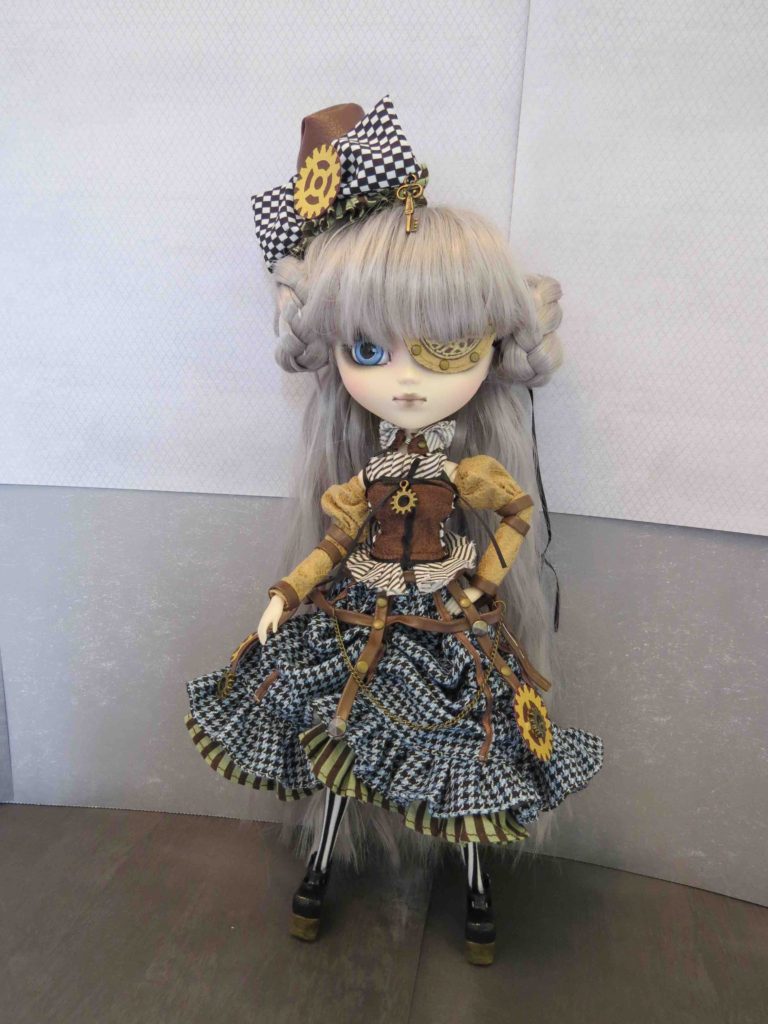 Some terms you should know when dealing with Pullip dolls:

BJD – stands for ball-jointed doll, which is any doll articulated with ball and socket joints

Face-up – face paint on the doll including eye lashes, lips, etc…

OOAK – stands for One of A Kind, a customized doll

Stock – all clothing and accessories included with the doll originally
DOLL FACTS
PULLIP MAD HATTER IN STEAMPUNK
Made by JP Groove for ages 15+
Released in July 2015
MSRP $157.81
12 inches tall
Body Type 4
Doll stock included doll stand, card, hat, eye patch, crinoline, skirt, corset top with sleeves, stockings, shoes.