It's #everafterhighjuly on Instagram, so I thought it was time I unboxed all my Ever After High dolls from the Birthday Ball line. Click here for the video.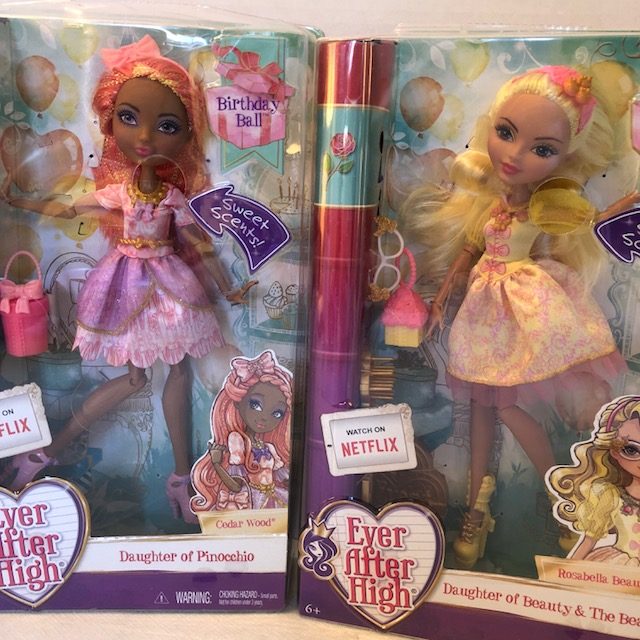 BIRTHDAY BALL ROSABELLA BEAUTY
Daughter of Beauty and the Beast
Made by Mattel for ages 6+
Released in 2016
MSRP $19.99
Doll is 10.5 inches tall
Accessories include glasses, purse, brush, and doll stand.

BIRTHDAY BALL CEDAR WOOD
Daughter of Pinocchio
Made by Mattel for ages 6+
Released in 2016
MSRP $19.99
Doll is 10.5 inches tall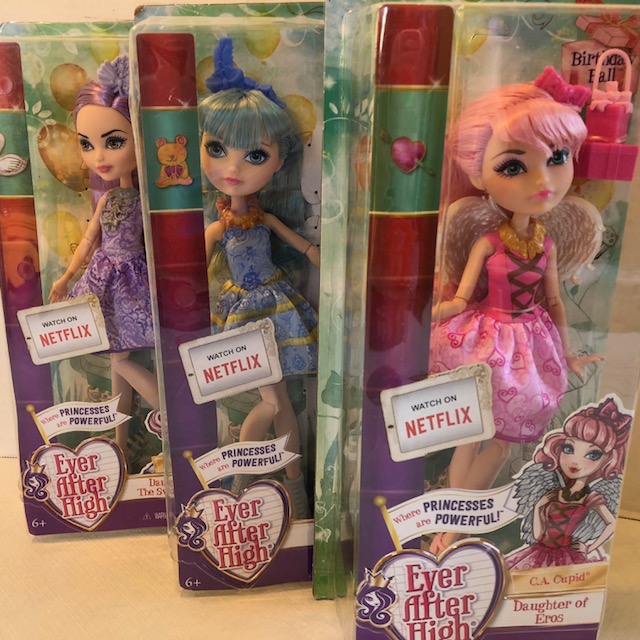 BIRTHDAY BALL DUCHESS SWAN
Daughter of the Swan Queen
Made by Mattel for ages 6+
Released in 2016
MSRP $12.99
Doll is 11 inches tall
BIRTHDAY BALL BLONDIE LOCKES
Daughter of Goldie Lockes
Made by Mattel for ages 6+
Released in 2016
MSRP $12.99
Doll is 10.5 inches tall
BIRTHDAY BALL C.A. CUPID
Daughter of Eros
Made by Mattel for ages 6+
Released in 2016
MSRP $12.99
Doll is 10.5 inches tall