I ordered the Briar Beauty Thronecoming Book Playset from Ever After High. To view my unboxing/review video, click here.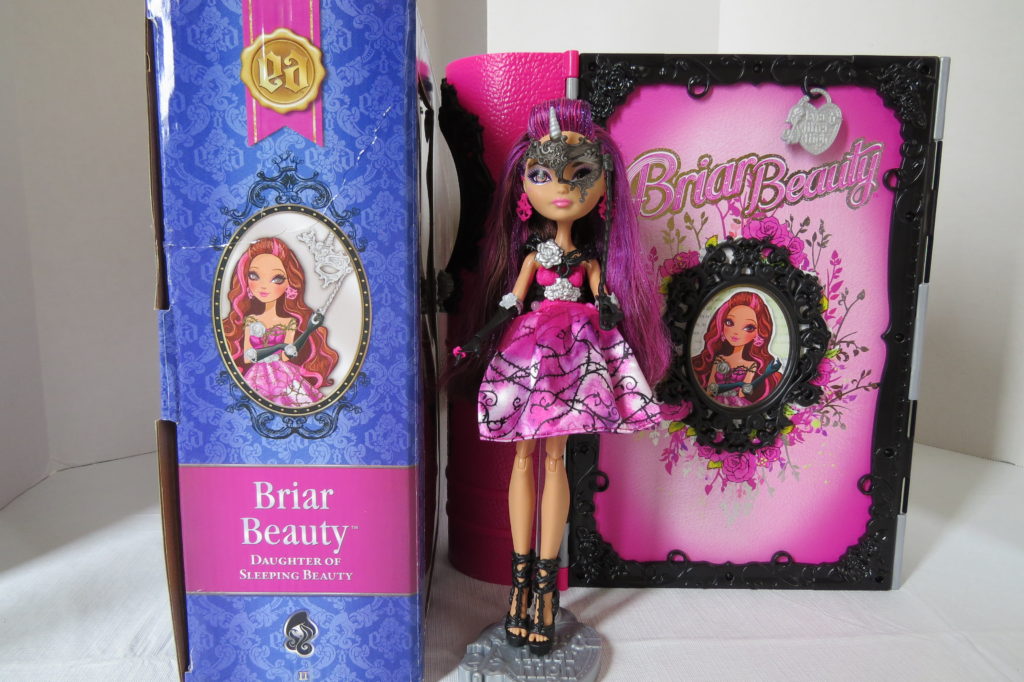 The playset is awesome in its design as a book. It includes a bed, vanity table and chair for the dorm room set. The table and chair can then be converted to a refreshment table and throne for the Thronecoming Dance set. There is also a ladder for the exterior balcony scene. Of course, the set also includes a Briar Beauty doll. She is dressed in her full Thronecoming outfit, with black and silver plastic overlay details and black painted on gloves, as well as removable jewelry, armbands, and a unicorn mask.
DOLL FACTS
THRONECOMING BRIAR BEAUTY:
Ever After High Doll
Daughter of Sleeping Beauty
Exclusively packaged with Thronecoming Book Playset
MSRP $49.99
Released in 2014
Doll is 10.5 inches tall
I'm hoping to do some customization on this playset…so stay tuned.