Ashlynn Ella (daughter of Cinderella) and Hunter Huntsman (son of the Huntsman of Snow White fame) are the cutest couple at Ever After High. They came as a set, and, of course, they were posed as holding hands in the packaging. (Adorable!)
Click here for my unboxing/review video.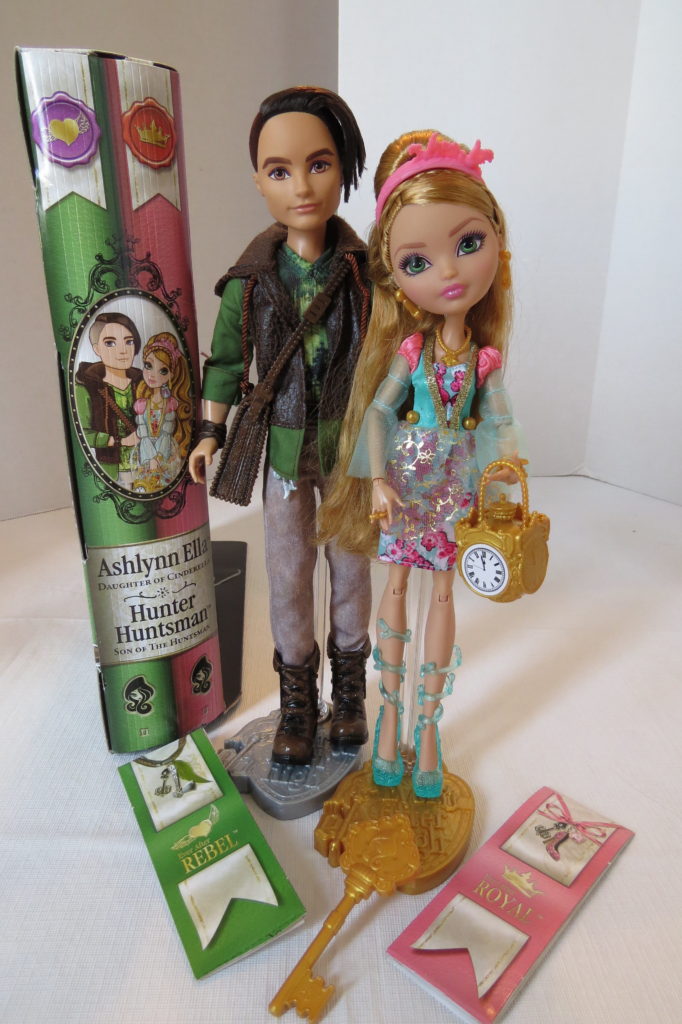 Ashlynn's look includes jewelry, a clock handbag, and beautiful glass slipper-inspired heels. Hunter has accessories that include a bracelet, key chain hooked to his belt loop, and a bag. Both dolls have great details in their outfits.  I particularly like the faux leather texture of Hunter's jacket.
DOLL FACTS
ASHLYNN ELLA & HUNTER HUNTSMAN:
Ever After High Doll Signature Series
Made by Mattel for ages 6+
Released in 2013
MSRP $34.99
Ashlynn doll is 10.5 inches tall
Hunter doll is 11.5 inches tall