I picked up this reissued Classic Strawberry Shortcake doll, based on the original design from the 1980s, at Toys R Us. I also customized some doll furniture I bought at Ikea to make a little bedroom set for the doll. Click here for the video.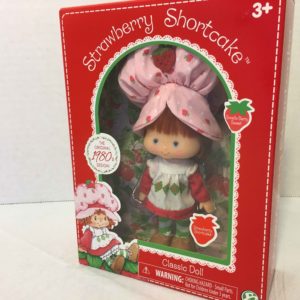 DOLL FACTS:
CLASSIC STRAWBERRY SHORTCAKE
Made by The Bridge Direct for ages 3+
Re-creation of the 1980s doll
Released in 2015
MSRP $12.98
5.5 inches tall
The character was originally the creation of greetings card illustrator Muriel Fahrion while she worked at American Greetings.
Click here for my Ikea shopping haul video, in which I unbox the furniture set I customized.
Click here to purchase the set from Ikea.